Elevate Your Shooting Experience with Legendary Craftsmanship. Welcome to the world of Ruger firearms, presented by Advanced Arms, your trusted destination for top-tier American firearm brands. Each Ruger firearm encapsulates the harmonious fusion of traditional craftsmanship and cutting-edge technology, satisfying the demands of both professional marksmen and dedicated enthusiasts. Immerse yourself in our meticulously curated Ruger lineup and discover firsthand why Ruger continues to set the gold standard. Embark on your Advanced Arms and Ruger journey today.
Ruger Firearm Range
Ruger offers a diverse array of firearms catering to various shooting preferences and applications. Some of their prominent firearm categories encompass:
Pistols
Ruger's lineup of pistols spans from compact concealed carry options to full-sized models suitable for competition and target shooting. The Ruger SR series and Ruger American Pistol series are notable examples of their commitment to performance and innovation.
Revolvers
Ruger revolvers are celebrated for their reliability and timeless design. Whether you're seeking a classic single-action or a modern double-action revolver, Ruger offers an assortment of options to suit your needs.
Rifles
Ruger's rifle offerings include a wide spectrum of models, from bolt-action precision rifles to semi-automatic platforms. The Ruger 10/22 rimfire rifle and Ruger Precision Rifle (RPR) are emblematic of their dedication to accuracy and versatility.
Rimfire Firearms
Ruger's rimfire lineup extends beyond rifles to include pistols such as the Ruger Mark IV, renowned for their craftsmanship and exceptional performance in training and recreational shooting.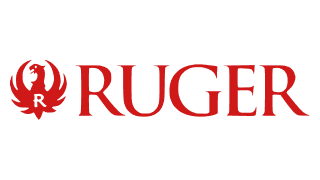 Ruger legacy of excellence in firearms
With a legacy spanning back to 1949, Ruger exemplifies an unwavering commitment to quality and innovation in the firearms industry. At Advanced Arms, we proudly showcase an expansive collection of Ruger's exceptional firearms, ranging from robust rifles to precision-engineered handguns
When storing your Ruger firearm, consider the following
Store the firearm in a cool, dry environment to prevent moisture-related damage.
Use a secure firearm storage solution, such as a gun safe or locking cabinet, to deter unauthorized access.
Keep ammunition separate from firearms and store it in a dry location.
By adhering to Ruger's recommended care and maintenance practices, you'll preserve the functionality, accuracy, and aesthetics of your firearm for years to come. Explore the world of Ruger through Advanced Arms and experience unparalleled shooting performance.
Care and Maintenance of Ruger Firearms
To ensure the longevity and optimal function of your Ruger firearm, diligent care and maintenance are essential. After each use, thoroughly clean and inspect the firearm to remove residue, debris, and fouling. Follow Ruger's official maintenance guidelines and use appropriate cleaning solvents and tools.
Regularly check for wear, damage, and signs of corrosion on all components. Lubricate moving parts with quality gun oil to ensure smooth operation and prevent excess friction.